Hey Jammers! Just as we thought, the Pet Monkey Plushie has come into the Summer Carnival!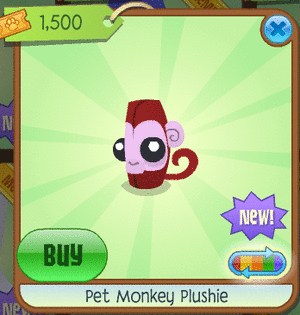 Don't forget to check out the newest movie in Sarepia Theatre!
The DE has posted Awesome Jammer Art too
Congrats toWretched Arcticclaws, Fuzzy Shyivy, Medieval Cottonclaws, Victory Vonviking, and Rosy Glamstar!
Now for the winner of the Find-it! *Drum Roll*
Victory45!
Everyone who commented got it right, but Victory answered first! Congrats!!