Hey Jammers! Check out this VERY interesting RIM
I want to know why it's called Real Musketeer Boots and not Rare Musketeer Boots.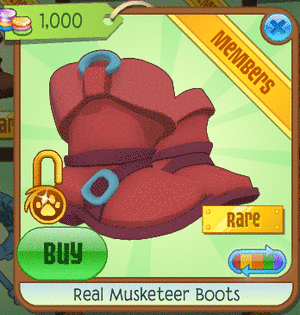 The DE has posted also.
A new video is now in the Aquarium too :)
Check out this glitch I saw in Brady Barr's lab!!!
Double
mice!!! How strange and cool!
Some jammers have gotten a Tye-dye shirt. Hmmm I wonder if this will be a new item...