Hey Jammers! The new item is the Giant Pet Fox Plushie, which in my opinion is one of the cutest :3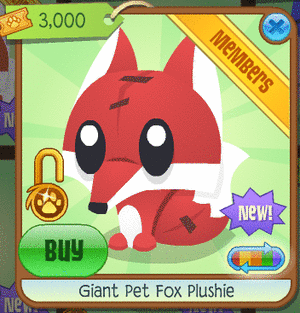 The DE has posted about the Kangaroo Exhibit:
Meanwhile Brady Barr has a new video out in his Theatre
[Blog News]
* I will post the 100,000 views party details either today, tomorrow or the next day. Sorry I haven't sooner.... I've been busy with RL.
* NEW POLL! Finally polls are back o.e!!!