Whats Uppp Jammers?! *the ceiling*
Today the item is the Stone Carved Stove, which is so awesome.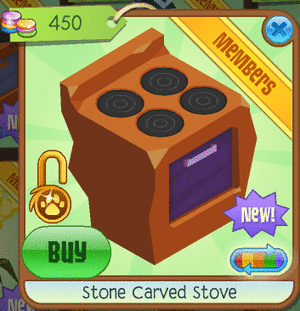 The DE has posted some great Jammer Art:
Good Job Arctic Wolf, Fuzzy Shybird, Little Magicpaw, Princess Happyflower, and Rosy Magicstar!!!
Also my buddy
ZebrasDoEverything4Less
had spotted that her buddy infinitymagicheroisback had some very...school-y items.
Zebra said that her buddy got it from the adventures. I betcha they are coming up in Jam Mart Furniture or Kimbara Outback.