Hello Jammers! I just realized tomorrows Monday...
Ug, I forgot a couple assignments due tomorrow 3;
Another Lucky Day clothing item is selling in Jam Mart Clothing!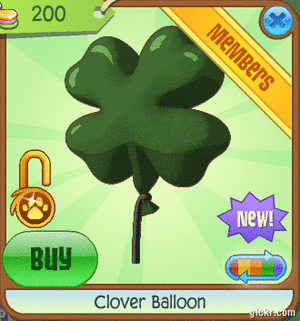 Get em while their here!
The DE posted about Greeley, and weather he is alive or not.
Look at the base of the tree's trunk. There are tiny footprints and shamrocks!
H

OLIDAY

C

ORNER
Look at those flowers on the bridge. I like this touch, it makes the bridge look cool :3
B
LOG
N
EWS
RARES BLOG UPDATED!