Hay Jammers! Today's new item is in Outback Imports! Finally a new item there!!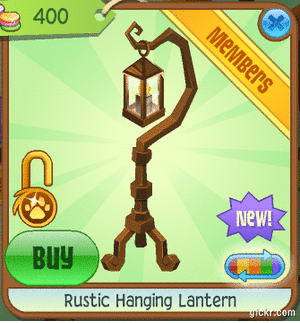 It only comes in 3 colors
The DE posted about the endangered banners:
Have you noticed the new panda flags in Jamaa? Click on these flags for facts about endangered or extinct animals. Little things can make a big difference. Do you know how you can help protect wildlife?
I also got AJ Jump!
It's actually really cool!
This is the main menu:
You can customize the kangaroo with outfits, colors, patterns, eyes and power up like things.
There is a book about kangaroos too!
Now on to the actual game: You tilt your phone to make the kangaroo go left or right. You have to make the kangaroo land safely on a platform. There are fans, springs, trapolines cannons and rockets to boost you up!
Of course, theres a catch. Don't touch the phantoms or you will fall.
There are several levels to complete!
If you get to a certain level, a Pet Joey will be unlocked and you can transfer it to your account!
Not only can you transfer a Joey, but you can transfer GEMS to your account! Now I can earn gems on the go
:3
!!
This app is great, it's a lot like Sky High and Doodle Jump, but fantasic!