Bonjour Jammers! The new item is the Sailor Hat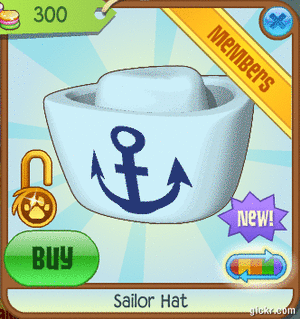 ...sAIL!
The DE has a new post about Octopuses:
And AJHQ sent out a Hey Jammers! thing:
Have you guys seen the glitch with the two new badges?? If you click the Cheetah badge, you get the Lion Badge, and if you click the Lion Badge you get the Cheetah badge??
X3
Last week's winner was...
Ronen Jamaa!! Congrats!
This week's FIF is..
Where in the Jamaa world is that?! Got the answer? Leave it in the comments, and I'll put all correct answers in a randomizer to get a winner!
Updated Jamaa Journal
New Poll!!