Hey Jammers! Another returning underwater item.. with a new name! It used to be a Shark Tooth, I believe.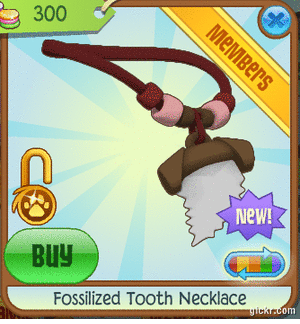 The DE posted two times today
Don't fret Jammers! We had a few more rogue phantoms than we thought! We've upgraded our servers to make everyone's access to Animal Jam faster and more stable. With thousands of new Jammers exploring our world every day, we needed to bring a lot of new computers online to keep the game running smoothly. We did it all at once and now that it's done, you can look forward to making new buddies in Jamaa from all over the world!' As a thank you for being so patient and hanging with us through this switch we'd like to offer you the 'IMPRISONED PHANTOM' den item by using the code

'THANKS.'
Congratulations to Prince Toughclaw, Precious Fastcheetah, Jumping Happyfox, Empress Magicstar, and Miss Arcticwolf!! They all receive Artist Plaques for their dens. Did you know that a female rabbit is called a doe and male is a buck? What other animals are called does and bucks? Something even more fun to know is a young rabbit is called a kit or kitten. And of course we know that a baby rabbit is called a bunny! Rabbits can be trained to live indoors and are said to have the disposition and behaviors of a cat. The rabbit is the 3rd most popular pet in the UK, and it's estimated that as many a 2 million rabbits are kept as pets in the US. More than half of the world's rabbits live in North America and can live up to ten years. Do you have a rabbit in Jamaa?
SO THERE IS A NEW CODE becuse they finished updating!!! The new code is
THANKS
!
If you enter the code you get an imprisoned Phantom!
A new video is in Brady Barr's Theatre! It's about tiny snakes :3
Spring has sprung! The nest is not only for pets, use them for plushies! They look adoreable in the Seasonal Tree!